Just after 1 a.m. Conroe Police were on routine patrol and  watching hotels and shopping centers for two suspects who already burglarized several vehicles up and down the I-45 corridor this past week. As  they rolled through Spring Hill Suites which is just north of Wal-mart on Interstate 45 and SH 242 police spotted the suspects. a foot chase turned into them jump into a Dodge Mangum and sped off to the freeway feeder. When they reached SH 242 at Interstate 45 the suspects ran the red light and entered the freeway.
Several Conroe officers were initially in the pursuit which soon were joined by other agencies including the Montgomery County Sheriff's Office, DPS , Harris County Sheriff's Office and the Houston Police Department.
The chase continued into Harris County at speeds up to 120 mph.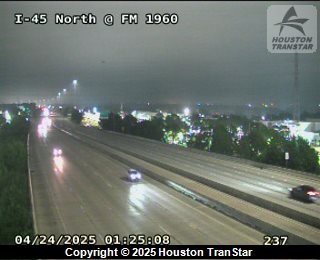 When they reached FM 1960 the suspects abruptly exited the freeway. With a Conroe patrol unit directly behind it. The Conroe unit hit gravel that had built up on the exit and spun out of control.  The Conroe unit after spinning at least five times then struck the curb and an embankment next to the freeway. Although the officer was uninjured the car did sustain some damage.
The suspect re-entered the freeway and continued to Beltway 8 where they traveled eastbound to US 59. At 59 they traveled south to Hopper Road the into a neighborhood.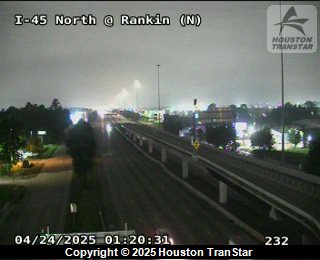 Hadley Street was the next street they turned east on which came to a dead end.  Just before the end of the street they struck an SUV. The female in that vehicle was transported with minor injuries.Officers from Conroe, Harris County, DPS and HPD swarmed the vehicles taking a male and female into custody. The chase lasted a total of just over 31 miles.
The female had open warrants for robbery from Harris County. The male had no open warrants but had a prior history of evading and burglary of a motor vehicle.