Cancellation Message:
Evan Lamar Miller, was found safe this morning in the back of a strip center in the 8200 block of West Bellfort. He was still strapped in his car seat inside the stolen Jeep but appears to be fine and will be taken to a local hospital to be checked out.
Original story:
An Amber Alert has been issued for a missing 18-month-old who was in a car that was stolen at a Walmart store off South Gessner.Houston police say Evan Montgomery was in the back of the Jeep when it was stolen around 5:44pm from the Walmart store at 11200 S. Gessner.
Police say a black man wearing all black jumped into the car and drove off on Gessner, heading toward Highway 59. Police did not immediately know whether the suspect overpowered anyone to get into t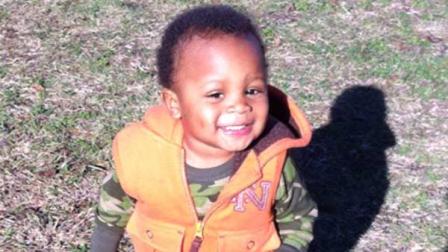 he vehicle or whether the suspect knew a baby was inside of it.
Officers checked nearby neighborhoods and apartment complexes but could not find the car.
The stolen vehicle is a green, 4-door, 1996 Jeep Cherokee, Texas license plate BP2N042. The car has a "Baby on Board" sticker on the back window.
Anyone with information regarding the child, suspect or vehicle is asked to immediately call the Houston Police Department at 713-308-3600.
No other details were immediately available.
Stay with Eyewitness News and abc13.com for the latest details.