On June 2, the Texas Department of Public Safety (DPS) investigated a one vehicle fatal crash on FM 942, approximately 10 miles northeast of Livingston.
The preliminary crash investigation indicates at about 11 a.m., a 2007 Chevrolet pickup was traveling east on FM 942. The pickup was reportedly traveling at an unsafe speed and drove off the roadway to the right. The driver overcorrected to the left, crossed back over the roadway and struck the wood line and caught on fire.
The driver and passenger in the pickup were pronounced deceased at the scene by a Polk County Justice of the Peace.
The driver is identified as Jerry Smith, 74, from Livingston and 75-year-old Katie Smith also from Livingston.
This crash remains under investigation. No additional information is available at this time.
PHOTOS: WILLIE OPENSHAW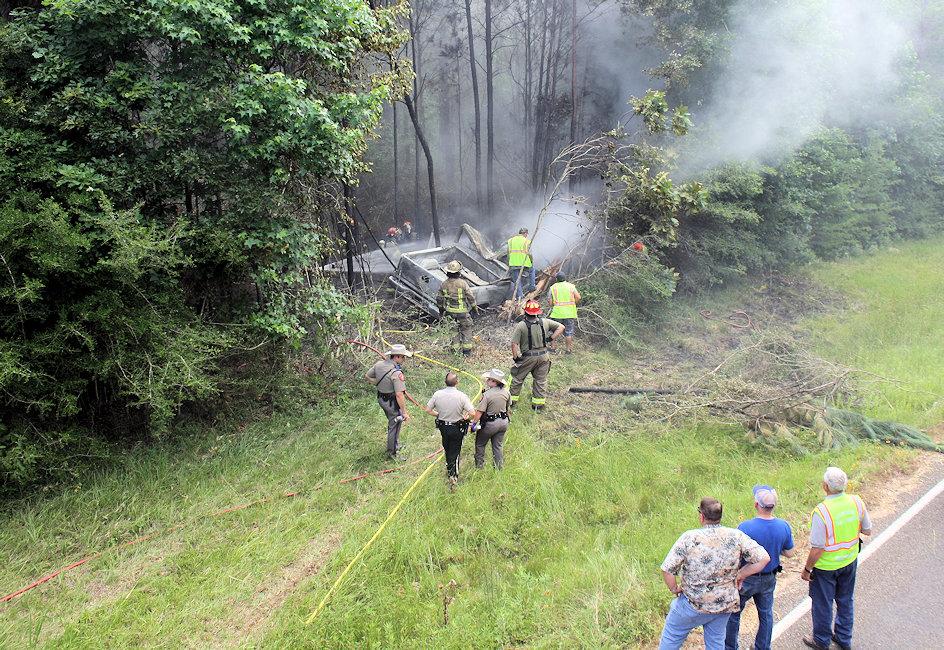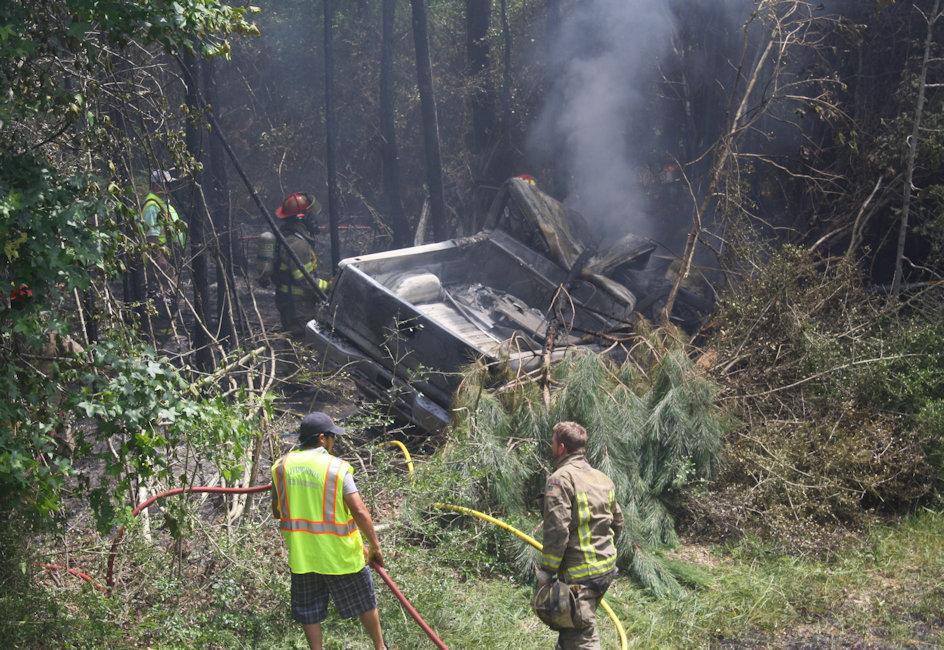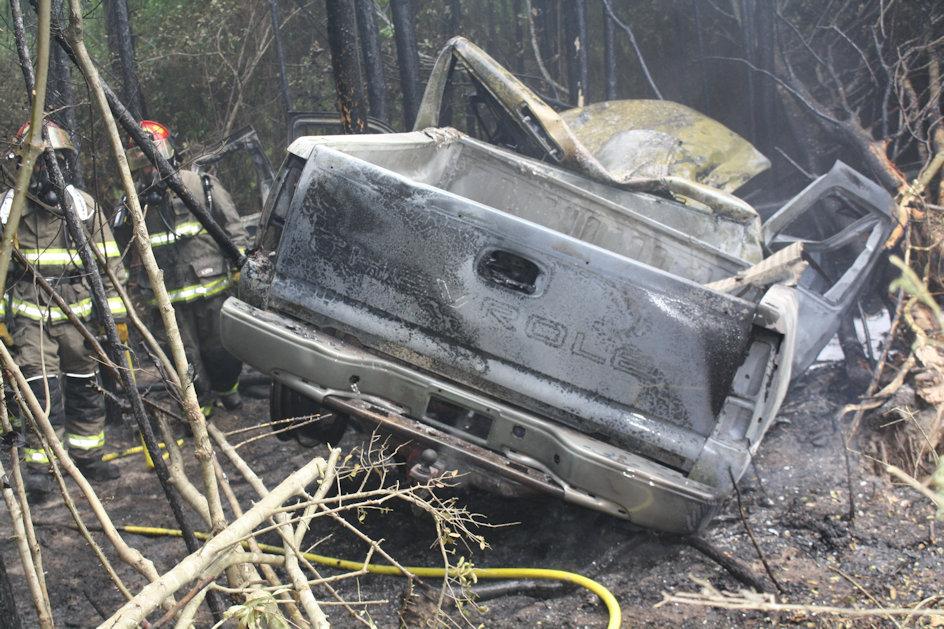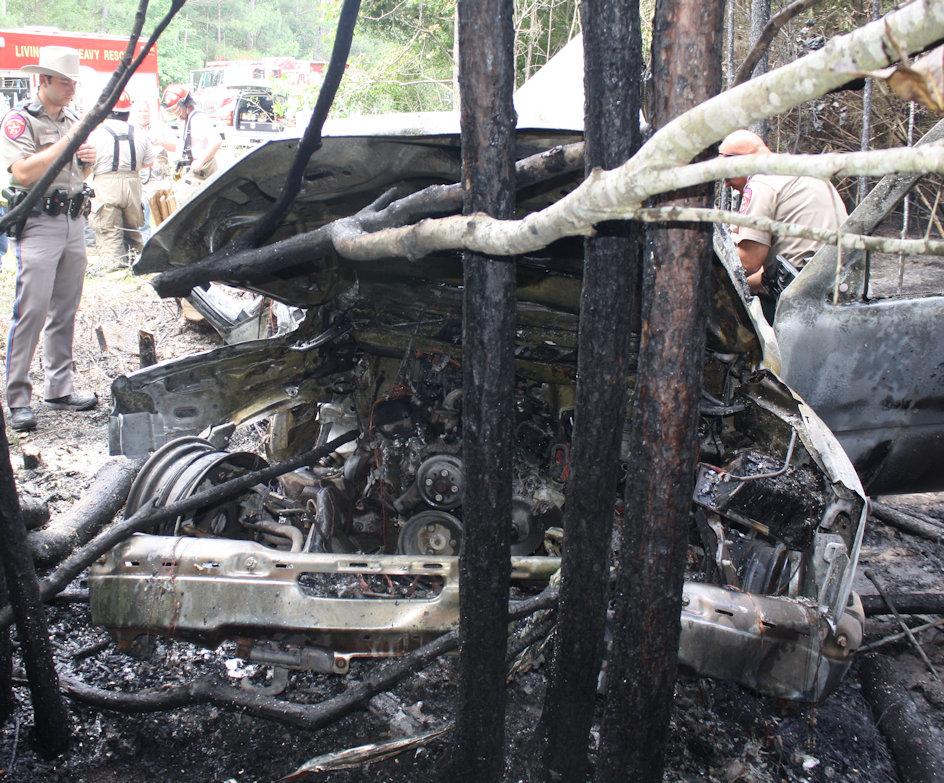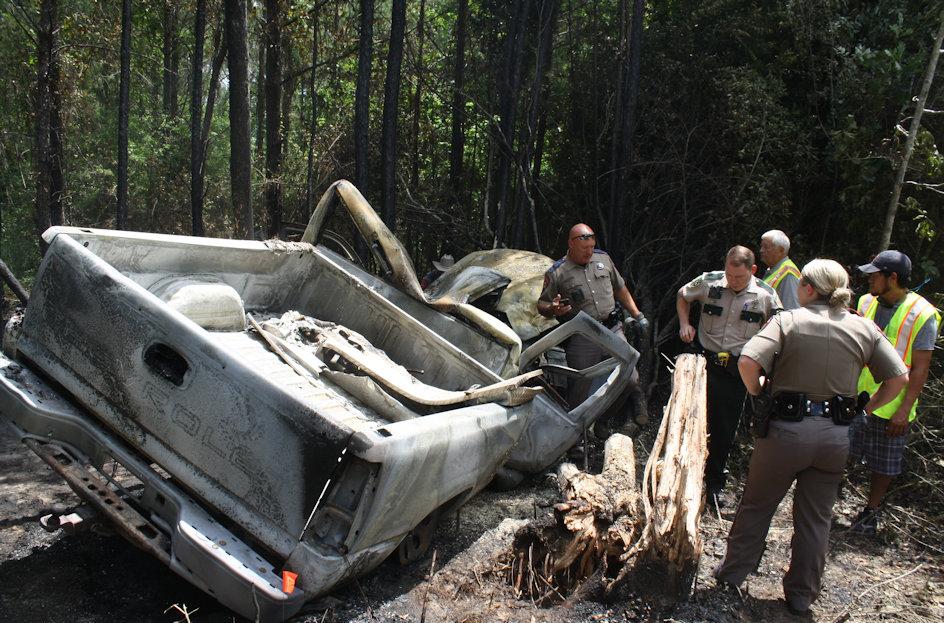 Justice of the Peace, Jessi Stanton (left) performed an inquest at the scene (also pictured is lead investigator, Trooper Colton McQuilkin).